Expert Articles & Advice
October 15, 2014
As the cold weather approaches and your furnace begins its annual duties, we often think of ways to make our homes more energy efficient. One thing that can make a big impact on energy savings at a reasonable cost is inspecting your insulation and weatherstripping.
October 1, 2014
Since October is Fire Safety Month, it seems like the appropriate time to go over what you can do in regards to fire safety in your home. According to the CDC, deaths from fires and burns are still the third leading cause of fatal home injuries. Of these deaths, 70% are due to smoke inhalation.
Special Offers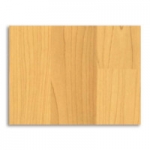 BlueLinx Country Home Collections Flooring is now $24.99 per carton of 7mm Alleheny Ash laminate flooring (25.20 sq.
Valid 10/09 - 10/31/2014
White's Lumber Videos
We Know Kitchens: Tips for Planning Your Kitchen Makeover
Getting ready for a partial or complete kitchen makeover? Watch this video for some great time-saving tips, to prepare before you order. You'll save time and stress, and get the right supplies for the job! Once you know what you want and have the information you need, stop in to JAY-K Lumber, where we can inspire you with samples in our showroom, talk to you about installation, and get your order started. The heart of your home will be better than ever in no time. We know kitchens!