Bulletin Board
We will be open until 2pm on Saturday, July 4th! Stop in and see us!
Expert Articles & Advice
July 1, 2015
Though the lumber and building material industry had suffered from a weakened demand during the years leading up to 2015 (because of the slowdown of building construction during the economic recession), the first half of 2015 has been part of a rapid rebound.
June 15, 2015
Almost all homes have at least two entrances: typically, the main entrance (front door) and a backdoor. Multiple entrances and exits are important for both convenience and safety. In some instances, it may be necessary to install a new backdoor entrance.
Special Offers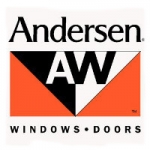 Up to $250 in rebates on the purchase of Anderson® 400 Series Windows & Patio Doors through July 4th!
Valid 5/11 - 7/04/2015
White's Lumber Videos
We Know Decking: Tips on getting started building your own deck
Building a deck can be one of your bigger do-it-yourself projects, so in this video we save you time and money by recommending a few things you should do before you start. Then stop in to White's Lumber, where our pros can help you design your deck, generate a parts list, and recommend the right materials. We'll have you sitting back with a cold drink and enjoying parties with friends in no time. Hey, we know decking.